PAYPAL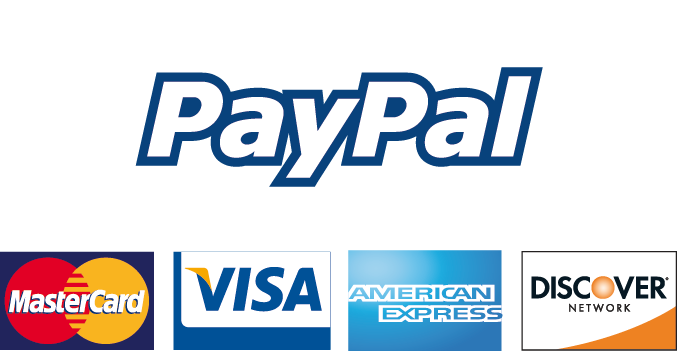 Company Registered in the UK, Not-Vat Registered

When making an order through the website the steps you need to take to complete the order process are described under Order Process.
Bespoke Products
Where an item is ordered which is not listed within the website as standard, we will be unable to replace or refund unless faulty.
Availability of goods
All goods offered are subject to availability. If the order you have ordered is not available, you will be contacted by email or telephone, if you have entered the relevant details, and you will have the option either to wait until the item is available or to cancel your order. A comparable product may be substituted in the event of a product being unavailable, pending customer agreement.
Damaged on Delivery
If your order is damaged on delivery please contact us immediately
Prices and Payment
Prices quoted are correct at time of entering information. We reserve the right to change prices and specification of any item on the Web site at our discretion without prior notice or to withdraw any items at any time.
We are not responsible for your card issuer or bank charging you as a result of our processing of your credit/debit card payment.
Security
Credit/debit card details and PayPal system are encrypted to minimize the possibility of unauthorized access or disclosure. We accept orders only from Web browsers that permit communication through Secure Socket Layer (SSL) technology.
Cancellation and Returns
If you are not completely satisfied with your purchase you may return it within 7 working days of delivery for an exchange or refund. However the following points must be observed:
• Items must be returned in an unused condition with the original packaging, along with the receipt or other valid proof of purchase.
Cookies
A Cookie is a file that your Web Browser places on your computer's hard drive, which allows us to help you get the best out of your visit to the site.
The cookies we use only store basic information about your order they do not store password or credit card information.
Disclosure of Information: Data Protection
If you would like to receive details of products and offers that may be of interest to you please indicate this by checking the box during the payment process, you may be contacted by either via e-mail, letter, telephone or other reasonable means of communications.
Severance
Each provision of these Terms & Conditions of Use shall be construed separately and independently of each other and the validity of any one part shall not affect the validity of any other part.
Warranties
You warrant that:
you will use the Website only in accordance with these Terms & Conditions of Use and only for lawful purposes and in a lawful manner; and all information which you provide to us is true, accurate, current and complete in all respects and that you will notify us immediately of any changes to such information.
Indemnity
You agree to fully indemnify, defend and hold us, and our officers, directors, employees, agents and suppliers, harmless immediately on demand, from and against all claims, liability, damages, losses, costs and expenses, including legal fees, arising out of any breach of these Terms & Conditions of Use by you or other liabilities arising out of your use of the Web site
Limitation Of Liability
The Web site is provided to you on an "as is" and "as available" basis without any warranty being given in relation to the Web site including (but not limited to) implied warranties of non-infringement, compatibility, security, accuracy or any implied warranty arising from course of dealing or usage or trade.
We make no warranty that the Web site will meet your requirements or will be uninterrupted, timely, or error-free, that defects will be corrected or that the site or the server(s) that makes it available are free of viruses or bugs.
We will not be responsible or liable to you for any loss of material uploaded or transmitted through the Website
We will not be liable in contract, tort, negligence, for pre-contract or other representations (other than fraudulent or negligent representations) or otherwise out of or in connection with the use of the Website or supply of goods or, likewise, for any consequential or economic loss (including without limitation loss of revenues, profits, contracts, business or anticipated savings); or any special or indirect losses whatsoever. This does not exclude liability for breach of contract in the supply of goods where the limit of our liability shall be the purchase price of the goods.
Disclaimer
The information contained in this site may contain technical inaccuracies or typographical errors. All liability of Bril UK Limited howsoever arising for inaccuracies or errors is expressly excluded to the fullest extent permitted by law.
All brand names, product names and titles used in this site are trademarks or trade names of their respective holders. No permission is given in respect of use of any of the above, and such use may constitute an infringement of the holders' rights.
This disclaimer does not affect your statutory rights as a consumer.
Placing an Order
All orders made by you through the Web site are subject to acceptance by us. We will acknowledge your order by email, please note that this is an acknowledgement email only and does not mean that we have accepted your order. We will debit your credit card at time of order, however if your order is not accepted we will credit your card immediately. We may choose not to accept your order for any reason. There will be no contract of any kind between you and us until we actually despatch the goods to you. At any point up until then, we may decline to supply the goods without giving any reason. At the moment that the goods are despatched (and not before) a contract will be made between you and us.