PAYPAL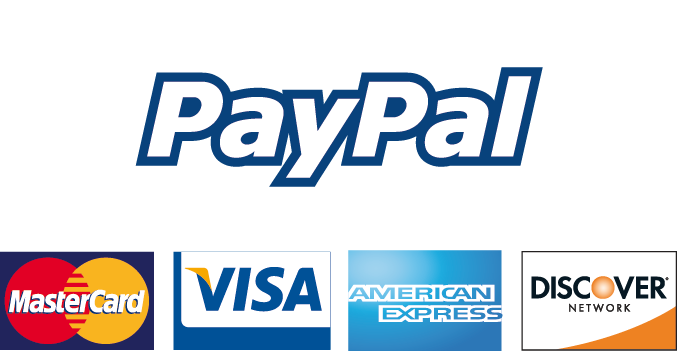 Privacy policy
Copying or use of images without permission is PROHIBITED!
What kind of data we collect about you?
Data is collected during the registration. To be able to use certain features of our system you will need to sign up. When you register, we will ask you to submit your email address and password you will be using on our site.
Data is collected during the purchase transaction. Before we can make the purchase of the goods in our store, we will ask you for your name, address, telephone number, and details of the method of payment, eg. Credit card type, credit card number, expiration date, CVV number..
Data is collected automatically. During your visit to our website automatically collects data on your visit, for example. Your IP address, domain name, browser type, operating system type, etc.
Data collected when you contact us via the website, phone, email, etc. You give us your personal information, eg. Name, surname, email address, etc.
How do we use your information?
In no case we will not share the data collected about you to third parties.
Data collected during the registration will be used only to allow you to log into our system.
Registration is obligatory if you wish make a purchase.
The data collected during the transaction will be used to handle the transaction, including the taking of money from you and send you the ordered goods.
Details of your payment may be forwarded to the company that supports payment transactions in order to charge your credit card. The company will not use this information for any other purpose.
Providing this information is compulsory if you wish to make a purchase.
The automatically collected data can be used to analyze user behavior on our website and gather demographic information about our users, or to personalize the content of our web pages.
Data is collected during our correspondence between you and our service will be used only to respond to your request.
W przypadku kontroli Generalnego Inspektoratu Ochrony Danych Osobowych, Twoje dane mogą zostać udostępnione pracownikom Inspektoraru zgodnie z ustawą o ochronie danych osobowych.
In case of violation of the Rules of our service, violations of the law, or when they are required by law, we may make your data available to the judicial authorities.
How can we contact you?
If you have made a purchase of goods, you can receive emails from us that transaction is completed.
We may also contact you by phone if we have important information about your transaction.
The data used for the purchase can not be changed or deleted, because they are part of a bill or invoice.
Automatically collected data can not be changed or removed. The use of of cookies ("cookies").
Our website may use cookies to identify your browser when using our site, so that we know which page to display.
Cookies do not contain any personal data.
How do we protect
your personal data
?
We reserve the right to change this privacy policy by publishing a new privacy policy on this website.
Contact
If you have additional questions about privacy, please contact us using the contact form on the contact page.